The Island of Stone Money, called "Rai"
We often hear the phrase "Money is just paper". It is light and colored, and looks almost the same in all countries. But what if money is made out of stone, it is heavy and costs more if someone died because of it? That's exactly the case on Yap.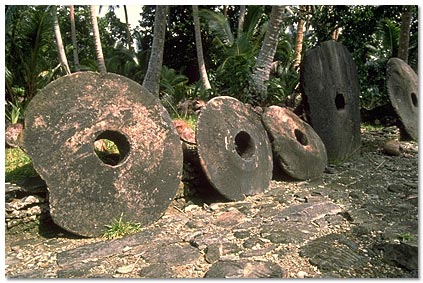 Yapese money, also known as "rai" was first invented on the island of Palau when a man tried to carve a stone in such a way that it would resemble the shape of the moon. In order for him to carry it, he had to carve a hole in the middle of the disk. The Yapese embraced the idea and soon it became their official currency.
According to the article "The Stone Money of Yap: A Numismatic Survey" , the money ranges from a foot in diameter to about ten feet or even more. The value is determined by how the disk got transported to the island. The more difficult and hazardous it was, the higher the value.
The supply is now fixed since no more rai are being carved or imported from the neighbor islands. What matters to the Yapese is not the quality of the disk's carving but who the owner is and how they got it.
Even though the US dollar is their de facto currency, one can still buy property on the island using rai that has a high value to the Yapese. There are around 6,800 rai scattered on the island and its inhabitants know the owner of every single disk. They don't move the money because every inch of Yap is private property and that accounts for a certain etiquette among the islanders.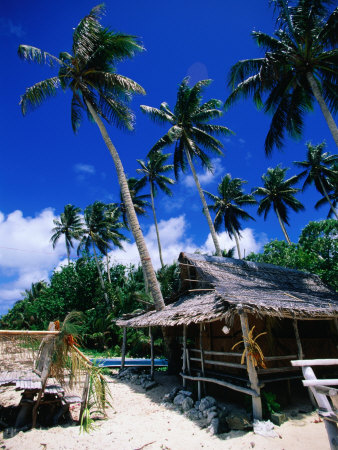 Traditional house on Yap